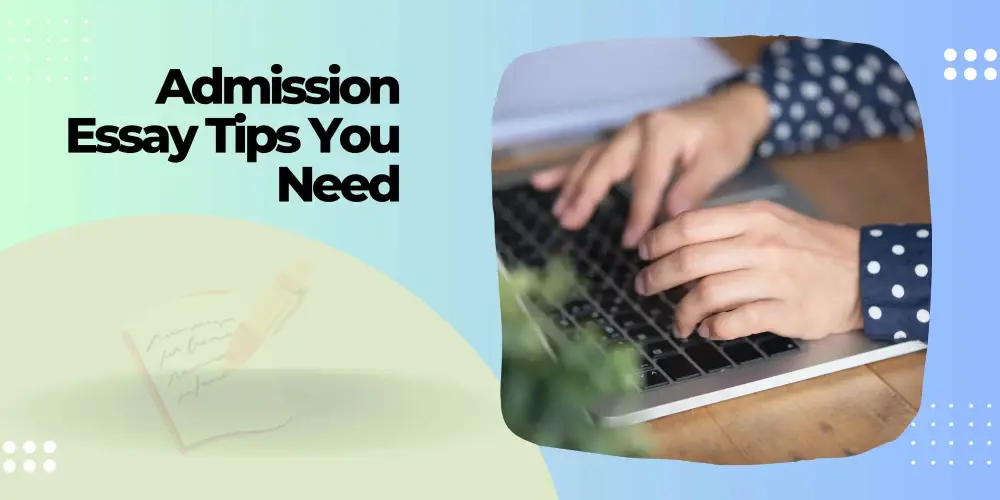 ---
How to Write Admission Essay Easily?
The distinction between acceptance and rejection into college sometimes rests on a 500-word essay. While you may spend a long time on the research and writing of your essay, the application authorities may only devote minutes to reading it.
Sounds like a lot of effort, and it will be. That said, it's also a once-in-a-lifetime chance that might be pivotal in the result. Admissions officers consider your high school GPA and standardized test scores as the most important factors.
The college admission essay is a chance to demonstrate writing ability while also providing one of the few opportunities for the applicant's unique personality to come through. The college application essay allows candidates to shine beyond the confines of standardized testing and academic records.
Content Writing Website is here to help you write the perfect essay. Follow these tips and boost your chances of getting into the college you always wanted.
1.

    

Follow the Instructions
The admissions committee may reject your entry outright if they determine that you cannot follow instructions (such as those included in the essay prompts) given by the institution. You should be able to structure your essay by adhering to the guidelines, which include adhering to the specified page and word restrictions.
You may begin organizing your essay and deciding what point you would like to make once you've read the directions many times and compiled your thoughts. You may begin drafting your first version now.
2.

    

Shed Light On Your Thoughts
Don't attempt to mold your essay around cliché words or concepts that have been used numerous times previously; instead, write about something you feel strongly about.
Writing a strong essay for your application will help you stand out from other students and show admissions officers that you are committed to and knowledgeable about your chosen field. Be sure to highlight all of your relevant experience and aspirations, and explain how your preferred course will assist you in getting there.
3.

    

Attention-Grabbing Introduction
The admissions committee will only take a few seconds to read your essay; therefore, you must immediately grab their attention with a punchy first paragraph. Your essay's start should both inform the reader and pique their interest. An engaging narrative or story highlighting your greatest qualities will help the admissions committee see you in a new light and form an impression of you.
4.

    

Be Careful with Humor
A candidate who can make an applications officer chuckle stands out from the crowd and is more likely to get accepted. But beware. Your sense of humor and that of an adult who works at a college are generally not going to align completely when it comes to humor. We advise avoiding using one-liners, witticisms, and anything else that might be considered offensive.
5.

    

Proofreading is IMPORTANT
If you want to impress admissions officers with your college essay, you will likely give it many reads to catch any remaining typos or grammatical mistakes. However, after some time, a new approach may be necessary. Somebody who hasn't read it before is your best bet for proofreading since they will likely spot errors you missed.
Whether you ask a trusted adult like a parent or educator to reread your essay, they can identify typos and see if the essay is written in a voice that is authentic to you.
Posted on: Jan 10, 2023 Posted By: Writing Services PK