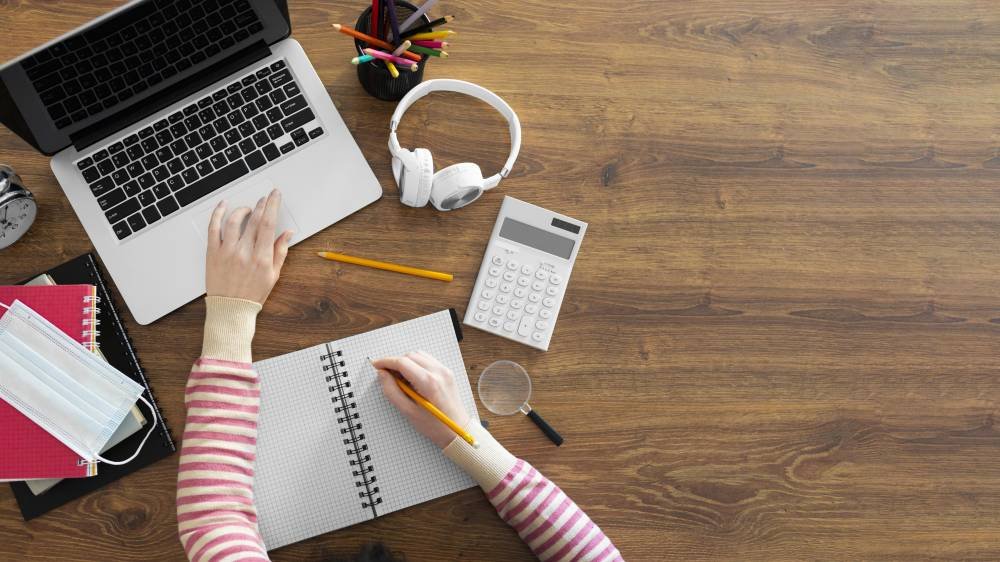 ---
The internet has made the world a busy centre in this age of connectivity, not only for the trading of goods but also for the immense reservoirs of knowledge and abilities. Education, formerly restricted to conventional institutions, has since crossed geographic boundaries and entered the global arena. With the demand for digital skills continuing to climb, virtual education is no longer just a fleeting fad but rather a necessity.
Many online platforms have mushroomed as a result of the digital revolution, providing a wide range of paid and free courses to meet the different demands of students. These websites offer a wealth of accredited, top-notch online courses, allowing people to broaden their skill sets and increase their knowledge. Here is a list of the best websites that provide free or paid digital skills and other training certifications, allowing users to get useful knowledge without wasting their time, as researchers from Essay Writing Help Pakistan looked into the world of online education.
Udemy
With its leading position among the top platforms for developing new skills and discovering hidden abilities, Udemy emerges as an unmatched centre of learning and discovery. Its extensive library of more than 100,000 meticulously chosen courses covers a wide range of abilities, professions, and artistic inclinations. Whether it's the laudable objective of personal development or the pursuit of professional advancement through the development of job-related competencies, Udemy takes on the role of an enlightened mentor and guide with ease. However, the fact is that Udemy's certifications are currently not accepted by discerning employers, albeit with disappointment. But despite this, the unmatched excellence and radiant brilliance that permeate each lesson will definitely spur a sharp increase in your productivity.
DigiSkill.Pk
The government of Pakistan's innovative initiative, DigiSkills, exemplifies the country's unwavering dedication to promoting digital literacy and giving individuals the skills, they need to successfully navigate the vast world of freelancing and digital services. Within the revered walls of this prestigious platform, an immersive journey awaits, revealing a wealth of essential digital skills, spanning the fields of freelancing, digital marketing, e-commerce management, digital literacy, WordPress, AutoCAD, QuickBooks, creative writing, graphics design, and SEO.
Coursera
With a plethora of approved and non-accredited courses, Coursera, a renowned citadel of online learning, stands as an example of trust and excellence. This respected institution has an intricate web of about 2000 cautiously chosen courses, methodically constructed to satisfy the thirst for knowledge across various subjects, and claims an incredible following of about 25 million registered users. Remarkably, if you prefer not getting certification, even the doors to paid courses are available to you freely inside the context of Coursera. However, if you choose to add a Coursera certification to your resume, it will open up a world of new work prospects and add indisputable distinction to your professional trajectory.
Skillshare
A genuine learning treasure trove, SkillShare offers a generous range of more than 19,000 fascinating online courses to embellish its respected members' educational journeys. That's not all, though. A distinguished group of virtuosos, including business experts, savvy entrepreneurs, and visionary CEOs, are willing to share their limitless wisdom and experiential riches with learners through SkillShare, which goes beyond simple education. With a magnificent array of over 100 courses devoted to this one particular topic, SkillShare stands out as an unmatched shelter in this sea of information, especially for those looking to dig into the convoluted brocade of Human Resources.
As the digital era progresses, these platforms serve as knowledge pillars, bridging the gap between conventional education and the limitless options of the Internet world. Accepting these platforms opens up a world of development, allowing people to realize their full potential and prosper in a global community.
Hence, these are few most recognized and followed educational websites for IT, Psychology, Business, Web development, Search Engine Optimization, Management, Marketing, or any other kind of courses online. If you want to get any certification make your account and look for the best suitable courses from any of these websites. 
Posted on: Jan 10, 2023 Posted By: Writing Services PK